Patina Wood - Decorative and flexible ornaments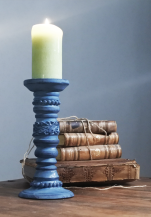 Patina Wood makes these gorgeous ornaments that becomes bendable when heated. I prefer to heat up the ornaments with a hair dryer and it's very easy and goes fast. Once the ornaments cool down they become hard again. Thanks to the bendable function you can easily bend them around a candle stick, a table leg or put them around a flower pot! (Of course you can use them on a flat surface as well).

The possibilities are endless and the product is so much fun to work with...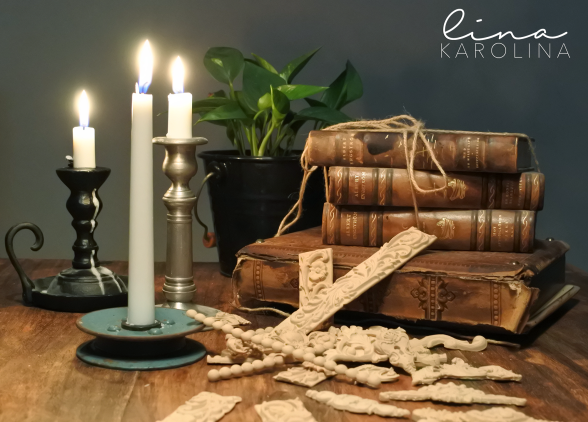 When I first heard about this product, I was skeptical. It almost sounded too good to be true, but once I tried it out, I was happily surprised! It really works - and on top of that - it's easy! A really nice product if you'd ask me and I can't wait to use it in many future projects.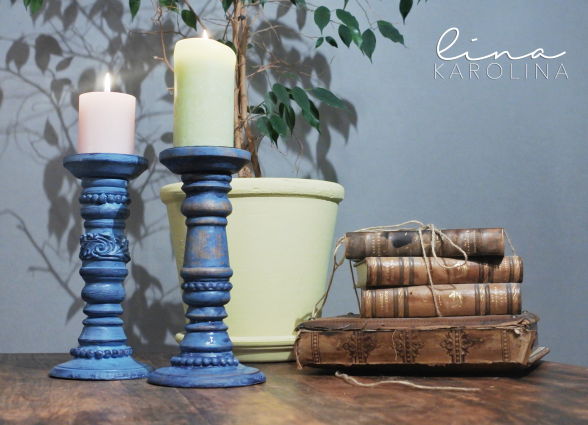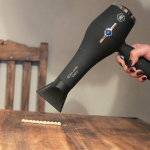 You just heat up the ornaments with a hairdryer. You can easily feel when they start to get bendable.

When you want to bend them you have to work a bit quickly because when they cools down they start to solidify again. If you don't get it right the first time you can just heat them up again and bend them some more.
When you're happy with the shapes and all the glue has dried properly it's time to paint the piece (if you want to ofcourse). You can use any paint who works with pure wood really.

I chose to paint my candle sticks in a bright blue color. One with a Dry brush technique and one with a Wash. More about exactly how I did will come in a future blog post and video!