Look what I found! - Maria Metsälä Design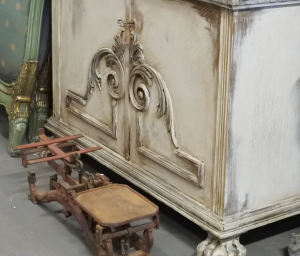 Today was a really productive day for me. But even if I had a very busy schedule I squeezed in a visit at Maria Metsälä Design, a gorgeous shop with that perfect mix between old and new, revamped and her DIY-shelf was more than satisfying for my creative eye.

My intension was more or less to just stick my nose in, look through the assortment quickly and then leave. But, all those wonderful things made me stay and enjoy the environment for almost two hours, haha!

...here, let me show you!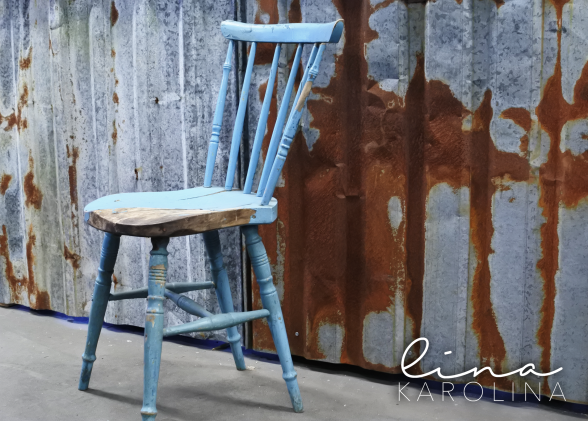 Maria Metsälä, the owner of this wonderful shop, based in a town call Skene, Sweden, have had the shop for about two years and it was her passion for painting furniture and revamping who got her started with the business! We had loads to talk about though we share that passion. She told me that she also repaint furniture for customers and when I told her about my blog and website she were thrilled over the fact that I - of course - would share my very pleasant experience here. How could I not let you all guys have the chance of knowing about this lovely place?!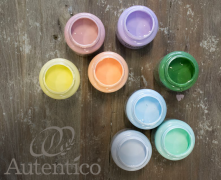 She is a stockist of Autentico Paint, a paint I've worked a lot with in the past. She has Workshops every now and then and I'm pretty curious about taking a Rust- and Concrete class myself next year. Maria's vision is so fun because it is very similar to what I used to do in my own shop before I closed it down. So much memories ran through my mind and I felt so happy for Maria, standing there, living her dream!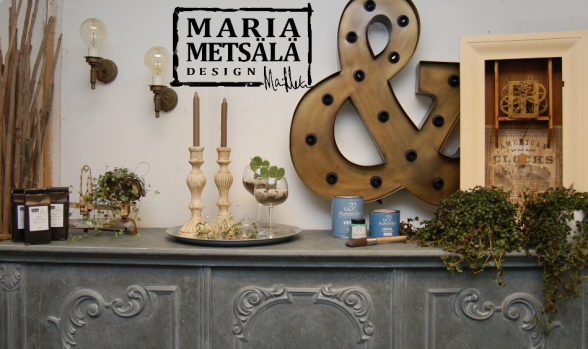 You can find her on Facebook (Mariametsaladesign), on Instagram (Mariamatsaladesign) and she also have her own webshop (www.mariametsala.se) in which you can find loads of inspiration such as Step-by-step painting techniques, her own brand of hand made jewelries, DIY products, home decorations and even furniture.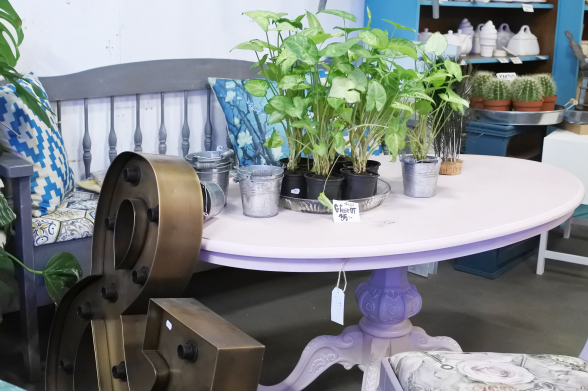 The price tags are just as lovely as Maria herself, which made me fill up the whole car with bits and pieces from every corner in her shop! The perfect mix between the Farmhouse style and industrial, if you'd ask me.

So, if you want to absorb some inspiration or just have a nice cup of coffee and a lovely chat, turn your steps to Gästgivarevägen 2 in Skene, Sweden (just between Gothenburg and Borås). The shop is, as I understood, in constant motion with products and styling, so if you pay it a visit I would be so happy if you'd like to share some photos with me - you can DM me on Facebook (LinaKarolina.Interior) or just tag me in the photos on instagram (LinaKarolina.Interor)!

Now, have a lovely evening you all! It's definitely time for me to relax in front of the TV these last few hours of this day.